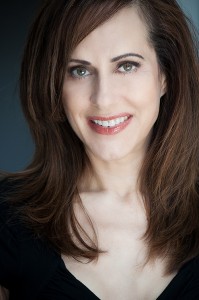 Thanks for visiting! I am Robin Mizrahi, a writer based in Los Angeles.
My most recent work is contributing to The Latest, where I cover human interest, culture, and international news.
Following stints at Star Magazine, Globe, and Inside Edition, throughout the 2000s I was Senior Reporter for The National Enquirer, and I continue to write for various media outlets. Over my career, I've published more than 1,000 articles worldwide.
Before I became a journalist, I had a ten-year modeling career in Europe, where I learned to speak French, Spanish and Italian. In Paris, I began writing adaptations of French, Spanish and English songs. My original lyrics include three hit songs in Europe and Japan, and a song featured in the French movie Joy.
Along the way I worked in production, writing coverage and developing scripts, and for an Italian news agency, writing and translating stories for international syndication.
I have also written several screenplays, including a drama about the world of tabloid journalism, a murder mystery, and an international thriller.
You can contact me directly here.
Latest Publications

Feel You've "Completed" Your Life? You Can Die Now

Last year, about 5,000 people ended their lives using Holland's End-of-Life clinics—about 4% of total deaths—and experts say the number is rising about 10% a year.

Continue reading at The Latest »

The Ancient Art of Yoga and Why It's Relevant Today

There's a reason this ancient art has endured. Yes, it burns calories and tones muscles, making you lean and fit. Yes, taking the time out from a crazy day to meditate and stretch will cultivate mental calmness. But it's so much more.

Continue reading at The Latest

Does It Pay to Appease an Evil Regime?

The short answer is that it buys time, but doesn't always prevent eventual aggression.

Continue reading at The Latest »